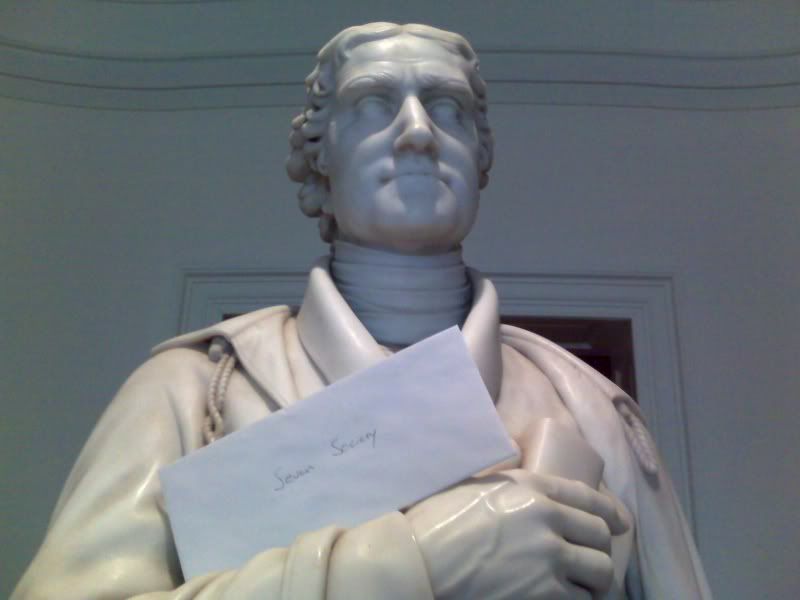 Walking down the stairs from the dome room in the Rotunda where I gave this morning's information session, I saw something I've heard about, but never seen at UVa. A letter to the Seven Society. The Sevens are one of the "secret" societies at UVa (the quotes are because only a few of the societies are really secretive). The Sevens are a philanthropic group of alumni that's been known to help people in need with a financial boost now and then.
There's a great story about The Sevens giving tuition money to a student who had lost both his parents in an accident. The roommate of one of our summer tour guides once got a letter instructing him to go to the 7th aisle of the supermarket, to the 7th box, etc. and he found an envelope with $277 in it and instructions that he was to buy a needy family in Charlottesville a Thanksgiving dinner. It's definitely one of the most interesting groups we have!
To get a message to The Sevens, put a letter in the arms of the Thomas Jefferson statue on the second floor of the Rotunda.